Products, therapies and services for Healthcare Professionals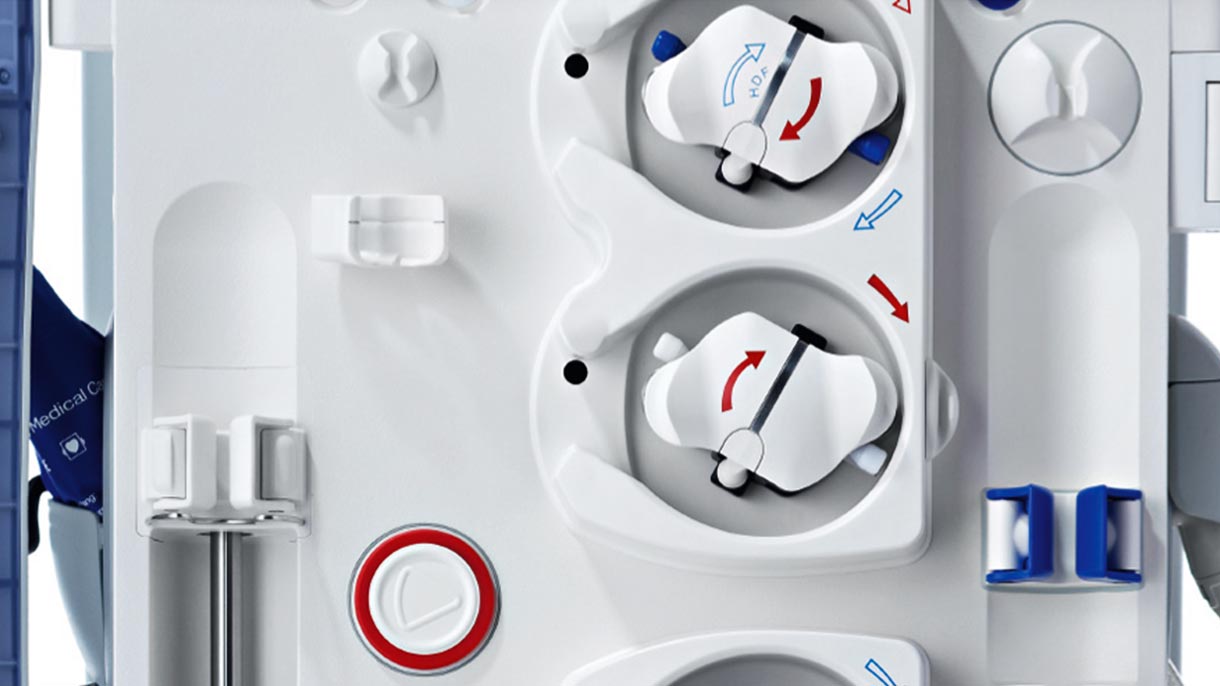 Hemodialysis
Despite significant improvements in the quality and efficacy of hemodialysis therapy in recent years, cardiovascular disease (CVD) remains the leading cause of death for dialysis patients. Today, almost every other dialysis patient dies from cardiovascular complications. Fresenius Medical Care supports nephrologists worldwide in minimizing their patients' risks for cardiovascular morbidity and mortality. HighVolumeHDF therapy as well as innovative membranes like Helixoneplus and modern monitoring features like the Blood Volume Monitor, together with ultrapure dialysis fluid, help minimize CVD risk factors and significantly improve the quality and efficacy of hemodialysis therapy.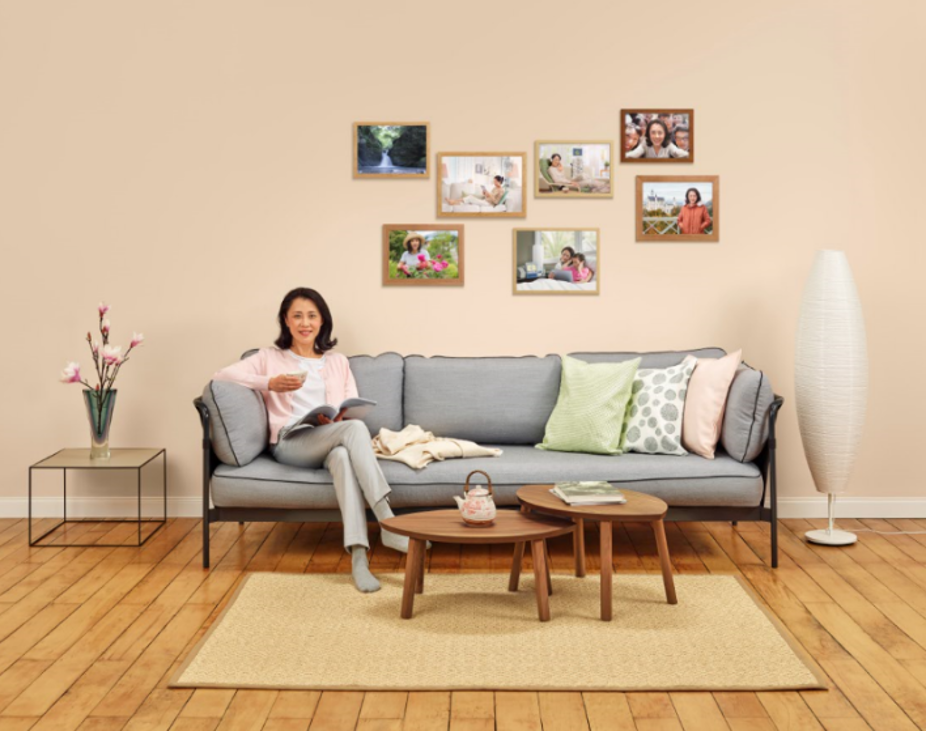 Home therapies
Home dialysis – the right therapy at the right time and place
With our portfolio for Peritoneal dialysis and Home hemodiaysis you can be certain of having everything you need so as to optimize the outcomes for your patients while meeting their personal preferences.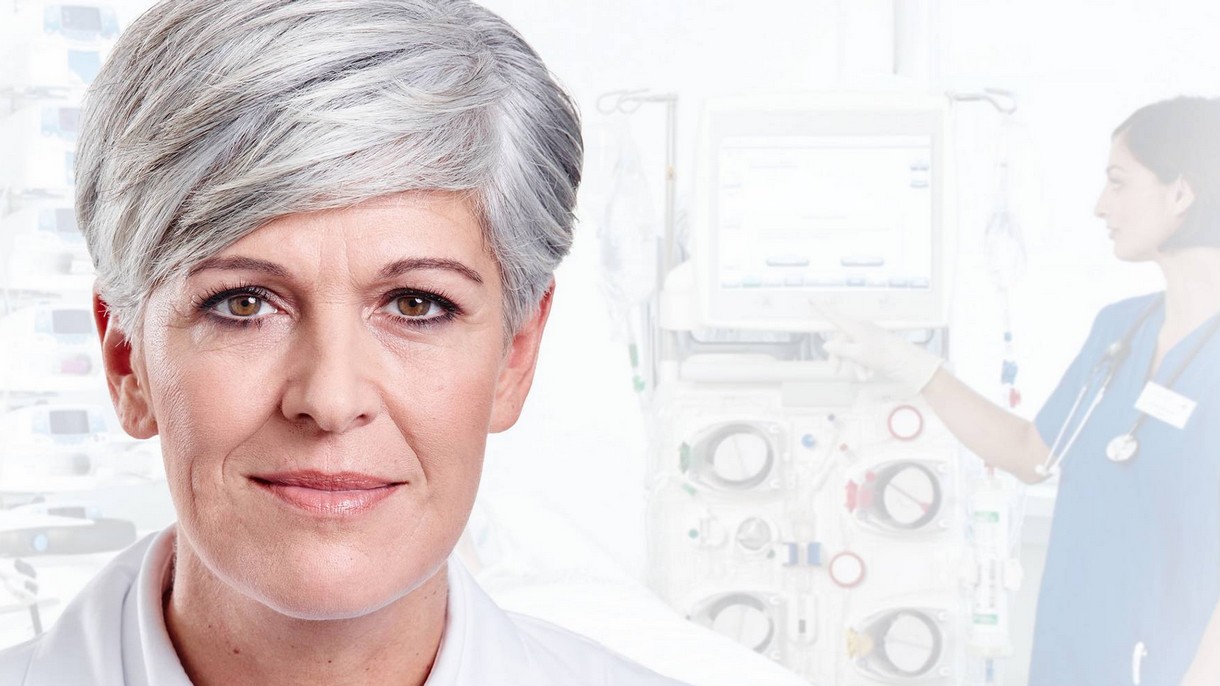 Acute therapies
CRRT — A reliable, effective option
Dialysis largely replicates the functions of the kidneys in patients with chronic kidney failure. Hemodialysis and peritoneal dialysis take over the key tasks of the kidneys, removing waste materials, toxins, excess salt and fluids from the body.
Dialysis treatment does not entirely replace all the functions of the kidneys, meaning that patients almost always need to take certain medications regularly. These include antihypertensive treatments, drugs for lowering phosphate levels in the blood, vitamins and drugs that boost the production of red blood cells to prevent anemia.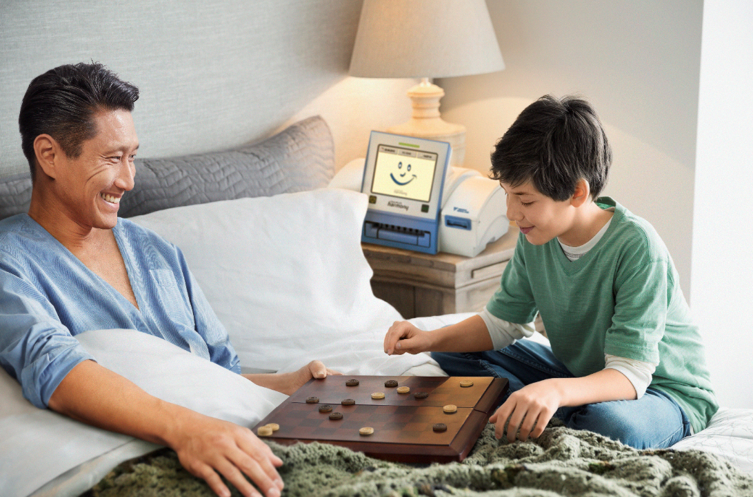 Understanding peritoneal dialysis
Peritoneal dialysis treatment is so called, because the blood is filtered in the peritoneum – the membrane that lines the cavity. The peritoneal cavity stores the dialysis fluid and the filtration takes place across the peritoneum. Toxins and excess fluid cross the peritoneal membrane during the prescribed dwell time. A permanent tube, or catheter, is inserted into the peritoneal cavity. Through which, dialysis fluid is fed into the cavity and left to absorb the impurities from the blood. Later, the fluid is drained-off into a bag and replaced with fresh fluid. This process, of filling and draining, can be done manually during the day. Or done automatically at night with a cycler. Either way you will need to feel capable and confident to handle the procedure.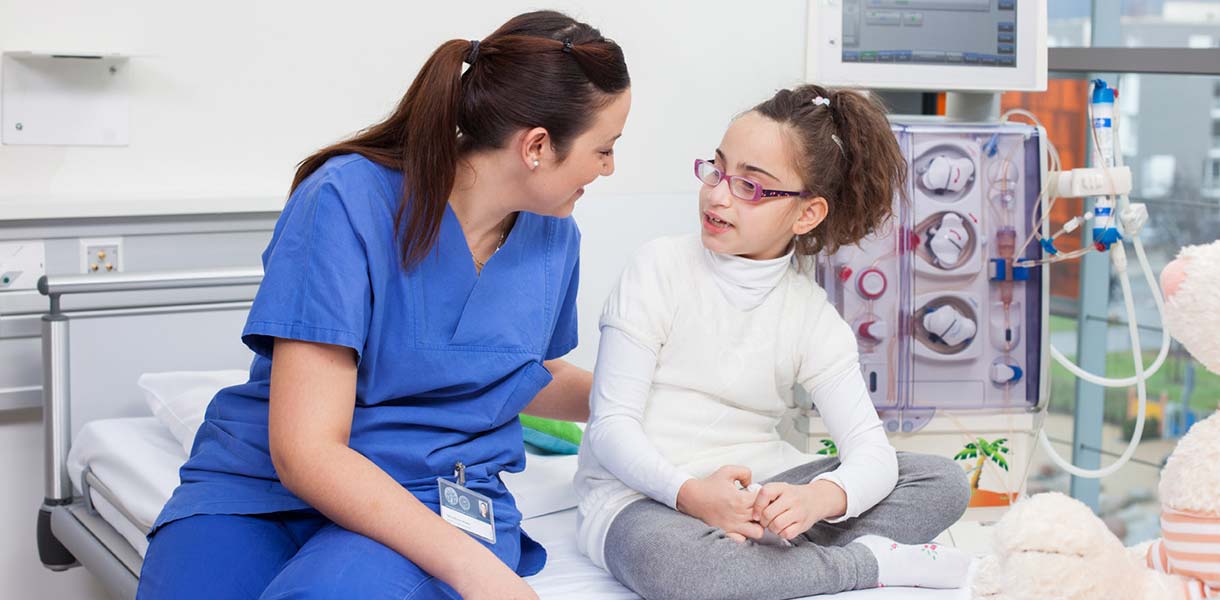 Pediatric dialysis
At Fresenius Medical Care we are committed to addressing individual needs in the treatment of children on renal replacement therapy. Children vary in age, body size and underlying medical condition, and they all come from different family situations: There are many factors which influence the choice of the right treatment for a child.
Fresenius Medical Care offers a broad range of dialysis products for each individual situation and therapy fulfilling the highest quality standards in the areas of:
Acute and chronic peritoneal dialysis
Chronic hemodialysis
Acute kidney injury
Renal IT
Renal IT provides integrated software solutions supporting chronic kidney disease care in a more efficient, reliable, cost effective way: to manage in center, acute or home therapies.
Renal IT provides decision support and analytical insights into therapy data. As a one-stop shop, Fresenius Medical Care provides a full range of software, hardware, installation and support.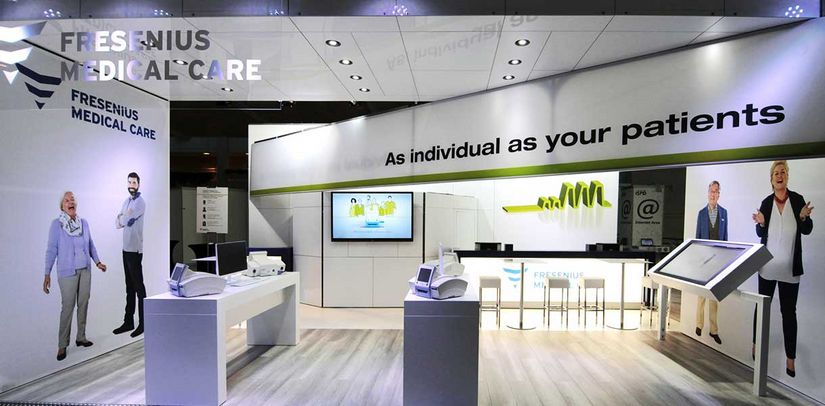 Services and resources
Fresenius Medical Care is highly committed to supporting the advancement of genuine medical/scientific education of healthcare professionals in relevant therapeutic areas, and therefore contributes to the improvement of healthcare standards and enhanced patient care.
Education and services to support your therapy programme
Selected congresses, meetings, seminars and symposia.
Supporting medical and scientific education of healthcare professionals.
Fresenius Medical Care Ventures was established to invest in start-ups and early-stage companies in the healthcare sector.
For in-depth information about Fresenius Medical Care visit the Fresenius Medical Care international website: freseniusmedicalcare.com